Discover Chianti and its legendary wine
01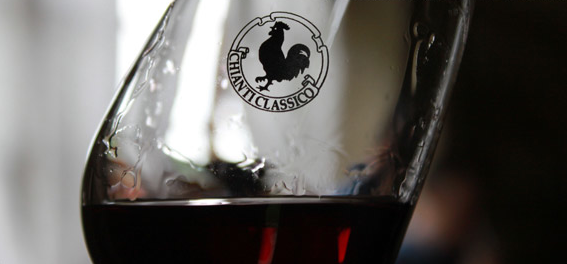 Located in the heart of Tuscany is the region of Chianti, home to the famous Chianti wine. With miles upon miles of vineyards and stunning scenery, it's no surprise that this region has been labeled as one of the most beautiful in Italy. And if you rent a villa in Florence, or the surrounding area, you'll be in a perfect position to spend some time here.
The Chianti region has been used for wine cultivation since the time of the Etruscans, due to its great soil and perfect weather conditions. Upon seeing the rolling hills and quaint villages dotted amongst the vineyards and olive groves, it truly feels like you have stepped into a painting.
The borders of the Chianti region were never actually defined very clearly. For centuries, Siena and Florence were continuously battling with each other over the control of this valuable wine producing area, until a legendary competition involving a black rooster meant the 'true' Chianti region was largely concentrated on Florentine land. The wine of this 'true' Chianti region, labeled as 'Chianti Classico', is produced in the area near the villages of Gaiole, Castellina and Radda. You'll always know you have an authentic Chianti wine if it has a black rooster symbol on the label!
There are a couple of different ways in which you can explore this wonderful region, and taste the delicious wine that it has to offer. For a hassle free, organized tour why not try the Italy and Wine company, who have many different tours available, including special private ones. The Chianti Classico tour takes you to two first class wineries where you can learn about wine making methods, as well as tasting the wine itself. You can also try some prestigious Super Tuscan wines! There's also the Castle and Chianti tour, which combines wine tasting with visits to medieval cellars and great views of the countryside.
If you prefer both red and white wine and really want to get your tastebuds going, the Chianti and Vernaccia di San Gimignano tour takes you to two wineries: one dedicated to the famous Chianti red, and one to the famous white Vernaccia of San Gimignano. Both of these tours depart from Florence.
Or, you can get yourself a good map and, by means of bus or car, explore the region yourself! You could try Greve in Chianti for several famous wineries, or Panzano, which is one of the most popular towns in Chianti. This is due to its fantastic Florentine steak, as well as its wine! The Panzanello estate, near Panzano, has been producing wine since 1427 and has excellent Chianti Classico wines. Why not try this wine with some of their delicious appetizers, before taking a tour of the wine cellars?
So you are looking for a villa to rent in Florence, Italy, then we have a great selection for you. We also have villas in Florence near the area of Chianti, so you'll be spoilt for choice when it comes to choosing the perfect Tuscan accommodation for you. Now, who's for a glass of red?