Florence: Tuscany's Wine Capital
08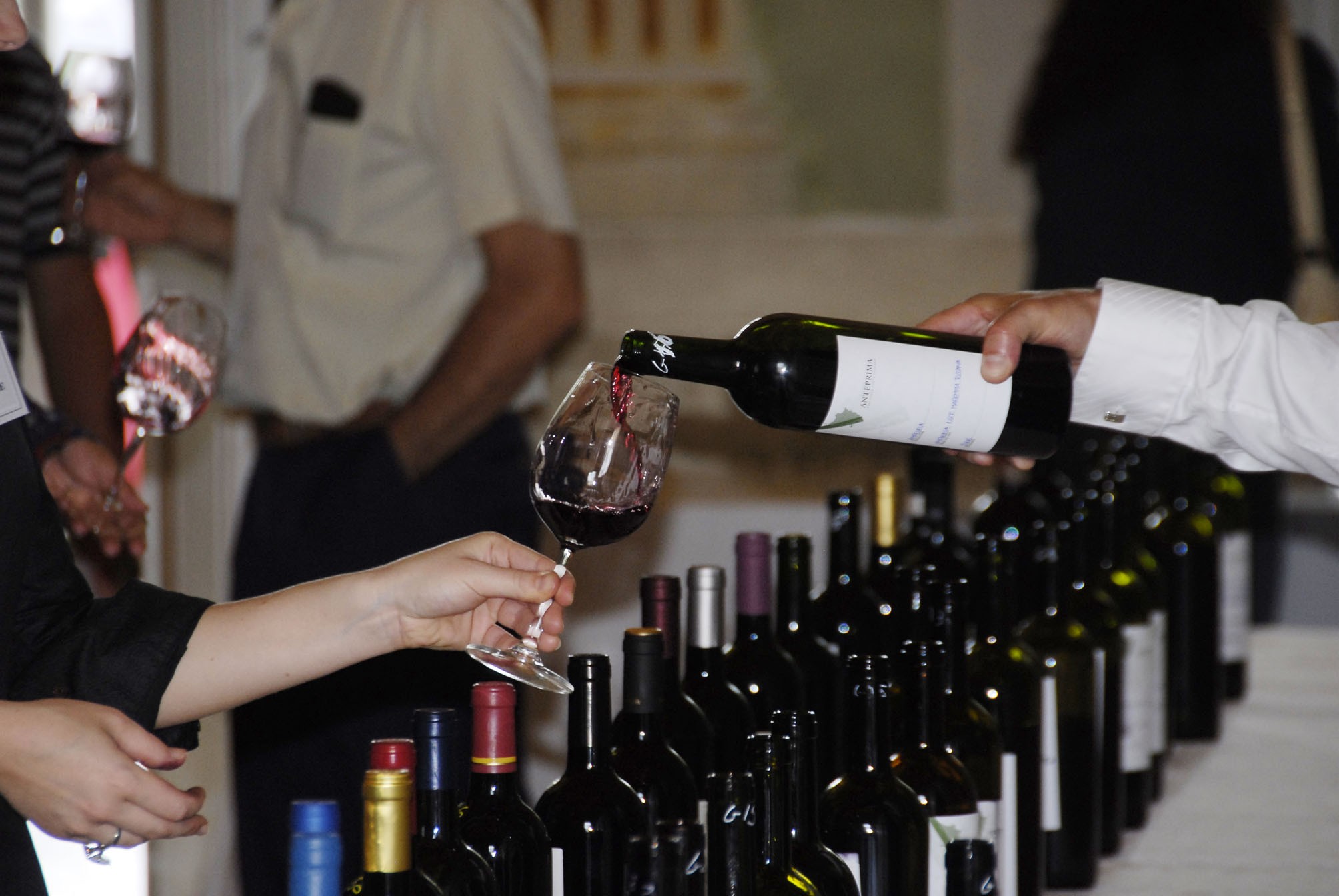 The Italian region of Tuscany is famous worldwide for its outstanding wine and, once a year, in the spectacular city of Florence, Tuscany's best wines are presented and celebrated. Florence becomes the wine capital as the Wine Town event takes over the city, offering a huge selection of wines to try, as well as a wealth of other entertainment.
So, if you're looking for a wine tour in Florence, then this is the event for you!
Wine Town is still a relatively new event, having started in 2010. It takes place once a year, and over 100 wineries participate, presenting the best wines they have to offer.

Organised by the Florence Wine Town Committee, this international wine festival is a haven not only for professional buyers, but also for wine lovers, tourists and locals alike. If you're partial to a drop of the grape, then you'll definitely find something you like here! Make sure you purchase a 'wine card' which is available for about €15 at the exhibitor stands, and can be easily topped up as the evening goes on!
What makes this event really special however, is the amazing location. The most famous palaces and grand buildings in Florence open their doors and allow the public to enjoy the best Tuscan wine surrounded by the most beautiful Tuscan architecture. The focal point is the incredible Palazzo Pitti; a renaissance palace constructed in 1458 and a former home to the Medici family.
If there was ever a perfect place to wander around and sip delicious local wine, it would surely be here! You can also explore the Palazzo Vecchio, Palazzo Antinori and other beautiful locations around the city, as well as visit the Piazzas, such as the famous Piazza della Repubblica.
In addition to the great wine on offer, Wine Town also hosts a number of exciting events, including different kinds of live music, theatre performances, street artists and even acrobatic performances! And because a good wine should always be accompanied by some tasty cuisine, there are also food shows, including a host of typical Tuscan products. You may even spot a famous Italian chef or two! The Wine Town festival also has various activities for children dotted around the city, so they can enjoy themselves too.
So why not come and celebrate these fantastic Tuscan wines in May 2013, and rent a villa in Florence? Join in the festivities, taste some delicious, local wine and fresh, Tuscan cuisine and take in the incredible atmosphere of this artistic city. Sounds pretty perfect, doesn't it? Our luxury villa rentals tuscany, in Florence, can be found in great locations in and around the city, so you can choose the best spot for you.
Photo by www.saporinews.com