High above the Tuscan Countryside
08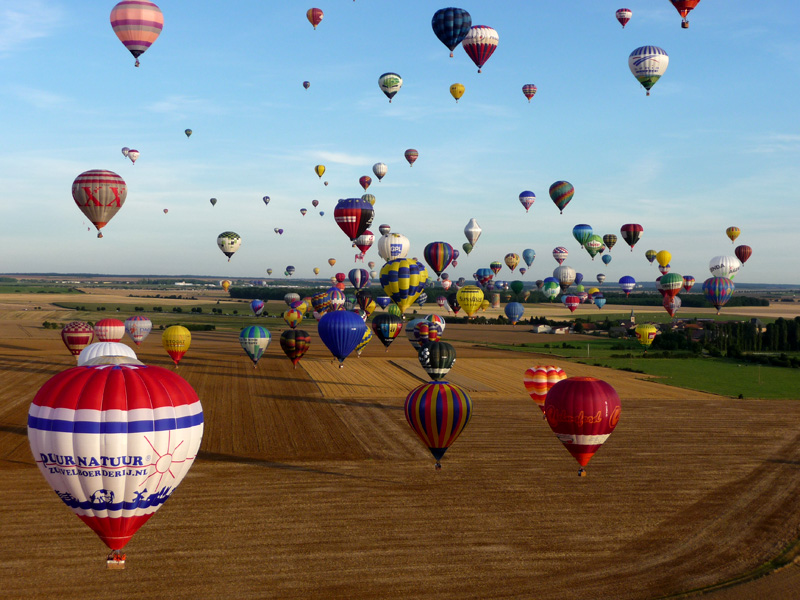 There are many different ways to explore Tuscany, but none are quite so different or exciting than a hot air balloon experience! Seeing Tuscany from a hot air balloon is a fun and memorable way to spend your holiday in this beautiful region of Italy, so why not give it a go yourself!
The Tuscan countryside is renowned for its outstanding beauty. With rolling hills, steep valleys, vineyards and castles, not to mention the many beautiful medieval villages dotted around, an amazing view of this stunning landscape is definitely not to be missed. That's why many are now choosing to discover the beauty of Tuscany from above, in a wonderful hot air balloon!
The Chianti region is particularly picturesque, and there are several airfields from which you can start your hot air balloon journey. There are two main balloon operators in this region, the first being the Associazione Aerostatica Toscana. With this company you can take balloon flights from Tavarnelle, and see Florence, the Elsa Valley and San Gimignano, all in their stunning rural setting.
From Mensanello, you will have a great view of the valleys and woodlands of the Chianti region, as well as the village of Monteriggioni, which is not only famous for its beauty, but also for its association with Dante. You can also choose a starting point just outside of Siena, to experience a rare and wonderful point of view of this ancient city. This particular trip can require a bit more organization, but the breathtaking views are definitely worth it. With the Ballooning in Tuscany operator, you will take off from Montisi, before rising up over valleys, villages and hilltops to see Siena, Montepulciano and Val d'Orcia.
So, with a variety of starting points, various balloon capacity options and professional and informed balloon pilots, you'll not only be in safe hands whilst enjoying your hot air balloon experience, but will also be able to choose which parts of Tuscany you'd like to see. The balloon flights almost always depart around dawn, and usually last about an hour. Why not really treat yourself, and go for a private ride in a smaller balloon made just for two people, complete with a wonderful champagne breakfast? It'll definitely be an experience you'll never forget!
Regarding your accommodation, we've got a huge variety of options, with many villas in Tuscany, Chianti. Whether you want to plan ahead, or just decide to whisk someone off for a last minute villa and ballooning holiday, we've got it covered. So what are you waiting for? Take to the skies!