Living La Dolce Vita in Tuscany
18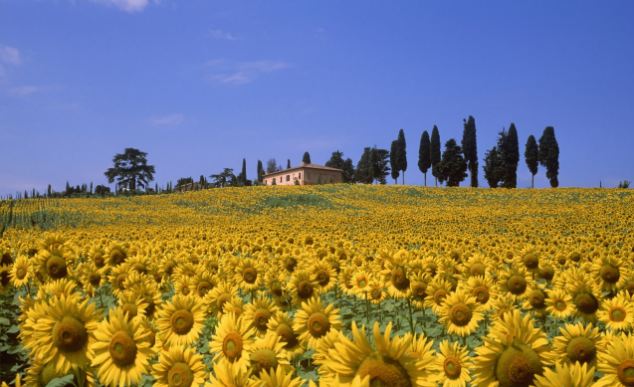 Whilst staying at one of our villas in Tuscany, Italy, you'll certainly experience the well-known and much appreciated Italian dolce vita. This expression is synonymous with the Italian lifestyle, but what exactly does it mean?
In Italian, la dolce vita literally translates as "the sweet life", or "the good life". La dolce vita in Italy means a life of pleasure and simple luxury; it's about enjoying the good things in life and about really indulging in the things you love.
Italians are known for their relaxed pace of life, and they know the importance of not taking things too seriously. More importantly, they know when to kick back and relax. Tuscany is one of the best places to experience this relaxed lifestyle, what with its rolling hills, miles and miles of olive groves and vineyards and a whole host of beautiful locations to explore. Make like the Italians and take a slow, evening walk (or passeggiata) around a little village, enjoy a lavishly long lunch and make sure you get plenty of coffee breaks!
You may have seen lots of images of this dolce vita lifestyle in the media. One of the most well-known films for portraying the Italian dolce vita is an Italian masterpiece from the 1960′s, aptly named "La Dolce Vita". This drama, directed by the great Federico Fellini, is famous all over the world and gives us a glimpse into café society during the post war period in Italy. With its extravagant costumes and easy going lack of structure, the film truly represents what is meant by "the sweet life".
Another film which emanates the real idea of dolce vita in Italy, is the American made "Under the Tuscan Sun". After a recently divorced writer decides to take a chance a buy a dilapidated villa in Tuscany (Cortona), we see her enjoying the relaxed way of life, helped by a host of friendly and interesting locals.
So after maybe checking out these films and sampling the delights of la dolce vita on screen, why not experience it for real? While on your holidays in a luxury farmhouse or at one of our villas in Tuscany, you won't be able to avoid la dolce vita. And why should you? In the tranquil setting of your comfortable accommodation, surrounded by the stunning Tuscan landscape, you'll immediately feel like chilling out and taking it easy.
Sit down and have a lovely big lunch of tasty local produce, share a glass of wine with your friends or family, and before you wander out for a leisurely evening stroll, there's one thing that you simply can't forget to do: have a nice afternoon nap…