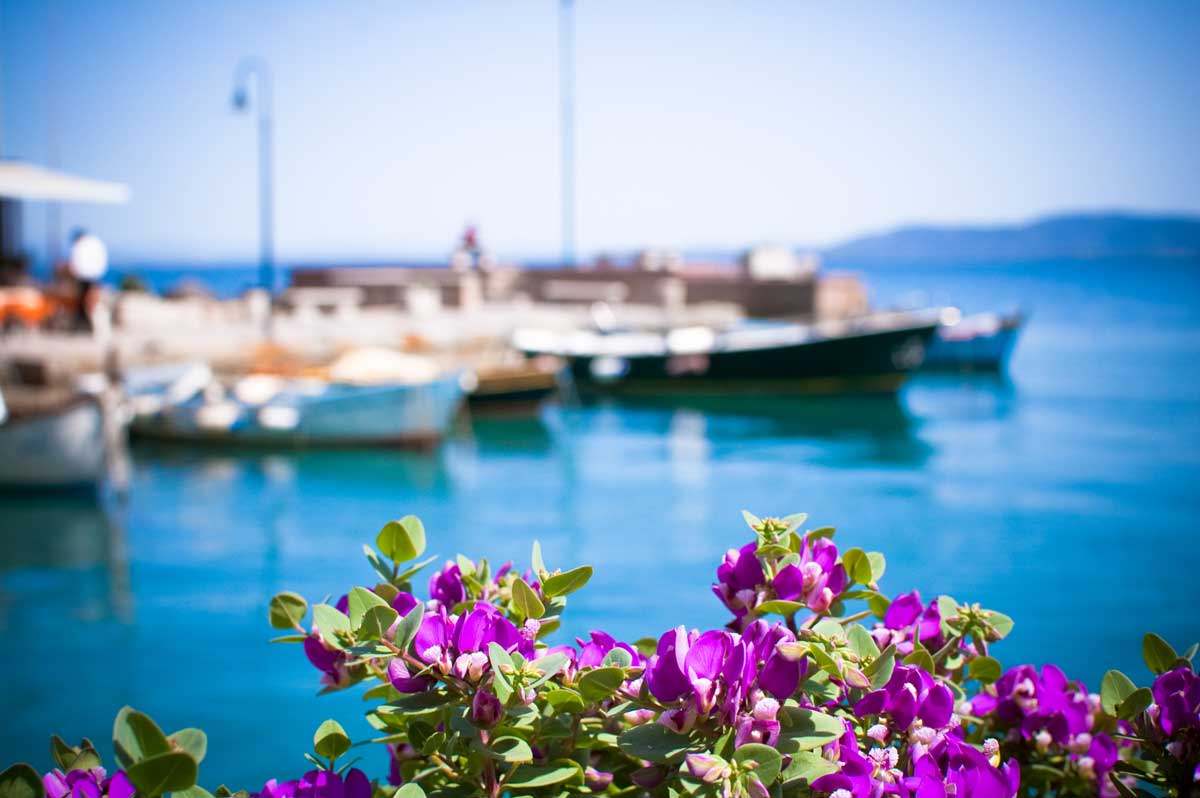 Located on the West coast of Italy is the municipality of Monte Argentario; one of the most beautiful areas of Tuscany. A round, rocky promontory connected to the Tuscan mainland by two strips of sand, this area is nothing short of stunning. It has gorgeous sandy beaches, lush green countryside and the odd Spanish fortress, left behind by Spanish rulers in the past. This area is bursting with energy and colour, and should definitely be part of your Tuscan beach holiday! One of the main attractions of this area is the seaport town of Porto Santo Stefano; a well-known and very popular holiday destination for international tourists and Italians alike.
Italy's Porto Santo Stefano is one of the two main towns in the Argentario area; the other being Porto Ercole. Both of these towns attract the world's wealthy and elite, as they offer not only lively harbours, bars and cafés, but also stunning panoramic views.

Porto Santo Stefano is the largest town on Monte Argentario and is situated in a picturesque bay, complete with a bustling old port, busy streets and a chic marina, which is often frequented by more than a few luxury yachts! Italians from Rome and Northern Italy are also drawn here by the excellent seafood as this town has a fantastic culinary reputation. Speaking of sea life, the aquarium in Porto Santo Stefano is also well worth a visit, as it recreates the typical ecosystem of the Argentario coastline.
So what else can you do in this seaport town? For starters, there's the picturesque historic centre, which is best explored on foot. Take a relaxing stroll around, and stop at the Piazza dei Rioni for a cool drink or gelato at one of the many bars and restaurants. There is also a wonderful Spanish fortress situated in a dominating position and built to control the port during the Spanish rule in the 17th century. It's in almost perfect condition and inside there are permanent exhibitions for you to wander around. If you're a fan of beaches, then Porto Santo Stefano is the perfect location for you. It has a wide variety of beaches, both big and small, all with wonderful views and crystal clear waters. Or, if you like, you can take a boat to one of the nearby Tuscan islands, Giglio and Giannuti, which are both around 12 miles away, so it's possible to see both of them in a day.
So why not explore this charming destination? With beautiful natural landscapes and plenty to see and do all year round, Porto Santo Stefano is a great place to visit for all the family. Choose one of our gorgeous villas on the Tuscan coast, and get ready to explore!