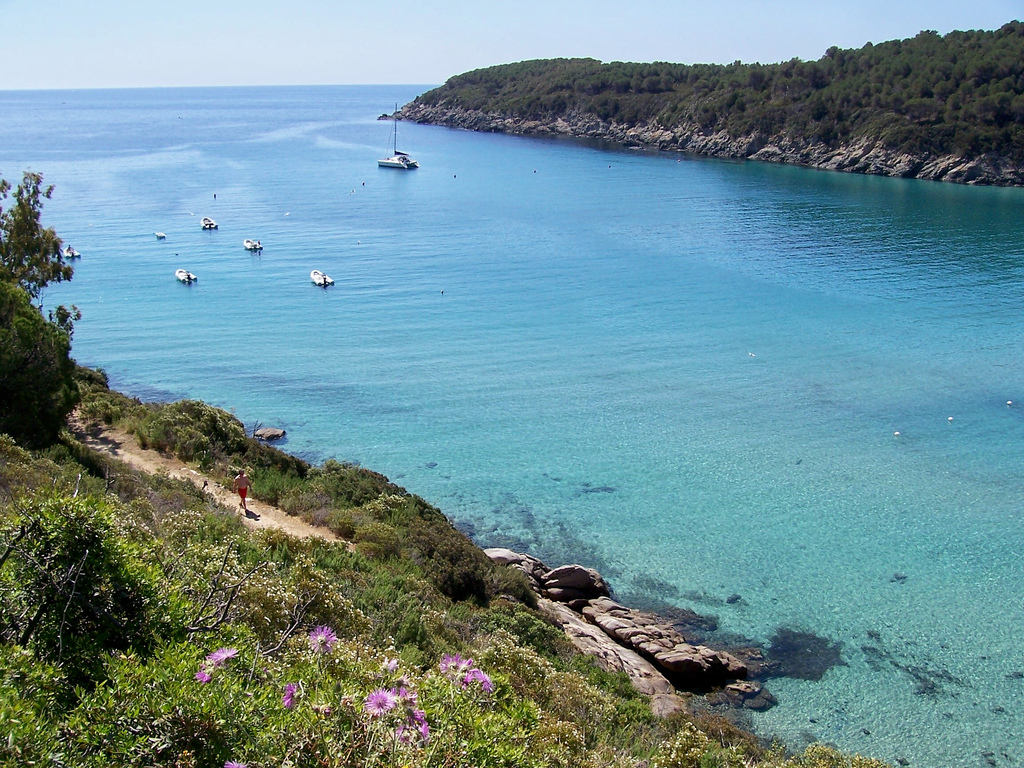 Not only is the beautiful Italian region of Tuscany bursting at the seams with art, culture, great food and a stunning countryside made up of rolling hills and vineyards, but it also has one of the best areas for sailing in Italy. With a dramatic coastline, charming sandy beaches, warm climate and some of the best diving in the Mediterranean, it's an absolute treat to explore by boat. If you fancy a spot of sailing in Tuscany, then you're in luck, as there are lots of fantastic sailing options for you.

We have a selection of beautiful holiday villas in Tuscany!
The west coast of Italy is packed full of marinas and big harbours with a full range of services, making it a great place to sail. One of the best places to explore by boat is the Tuscan Archipelago; a 115.8 square mile area between the Tuscan coast and Corsica, which is not only full of spectacular marine wildlife, but is also home to seven gorgeous islands, including the largest and best known: Elba. It is believed that these islands were created when Venus emerged to embrace the sunset, and seven pearls fell from her necklace into the sea. Another noteworthy part to explore is the Ligurian and Tyrrhenian coastline, which is dramatically rugged and provides a stunningly beautiful backdrop.
If you're looking to rub shoulders with Italy's elite, enjoy the clean, warm Mediterranean waters and get to grips with some fantastic diving, then why not rent a sailing boat in Italy? Sailing yachts are the main way to explore the Tuscan coast, but many different types of boat can be chartered. Check out boatbookings.com, who can organise your ideal charter yacht and provide you with all the sailing information you need, or visit interyachtcharter.com for a wide selection of crewed and bare boat power or sailing yachts. Cruise around the amazing coastline and stop off at some great coastal destinations such as Viareggio, with its exquisite cuisine and great nightlife, or Piombino with its art, history, great diving and delightful beaches.
On the other hand, you may be keen on taking part in an organised day tour on a sailing boat. You're in luck, because in Tuscany, there are plenty! Sailinginitaly.co.uk is based in the heart of the Tuscan coastline and gives you the perfect opportunity to view the ample wildlife, explore secluded bays, swim and snorkel. The day trip includes light refreshments for lunch. Or, you could combine two of Tuscany's most enjoyable past times: sailing and wine! Tuscanywinetasting.com offers you the chance to enjoy a fantastic sailing trip in he company of some tasty Tuscan wine and traditional Tuscan dishes. What more could you want?!
Discover our selection of charming seaside villas in Tuscany and get ready to explore the Tuscan coastline!