Tantalising Tuscan Treasures in Arezzo
22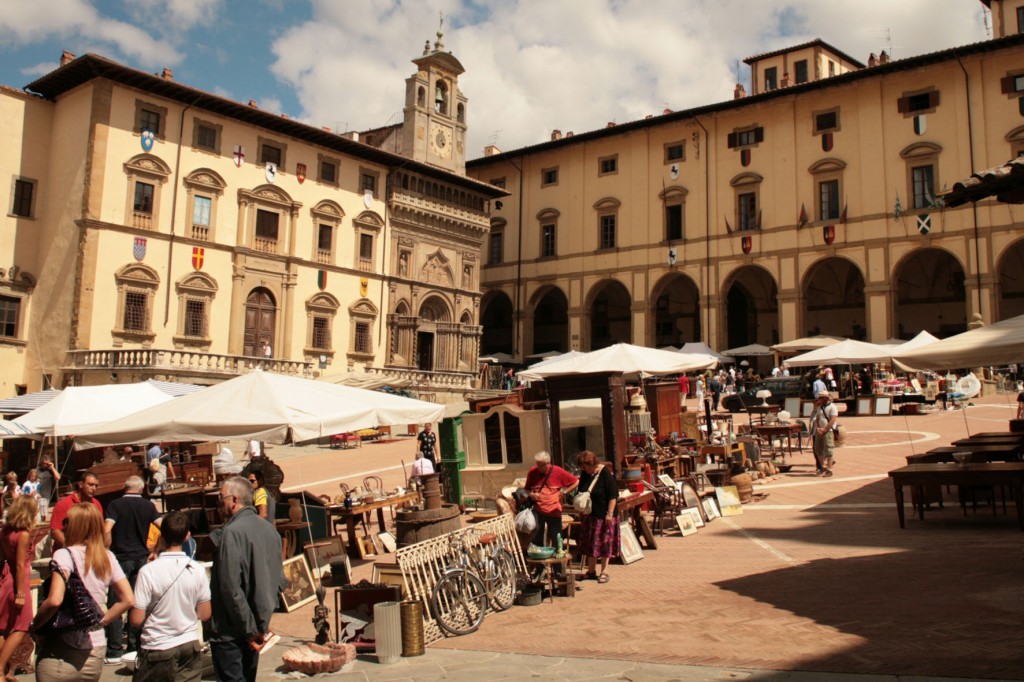 Fancy doing a spot of shopping in Tuscany? Then make sure you head to the Arezzo antique market for a totally unique retail experience. Marvel at the amazing treasures that are on offer, as hundreds of exhibitors and thousands of visitors flock to the piazzas in Arezzo to share their passion for antiques. And while you're on your relaxing villa holiday in Tuscany, why not pick up one or two antique pieces to remind you of your enjoyable trip to Italy?
On the first Sunday of every month, and the preceding Saturday, the ancient Tuscan city of Arezzo is inundated with collections of old furniture, paintings, silverware and many other tantalising objects. With its Roman ruins, medieval walls and renaissance architecture, Arezzo has always drawn art lovers and history enthusiasts, so it's no wonder that the town has established a tradition such as this one. The Arezzo antique fair began in 1968; its founder being the famous antiquarian and art collector, Ivan Bruschi. Once a modest collection of curious finds and bric-a-brac , this fair has now turned into one of the biggest and oldest antique fairs in Italy.
During the two days of the fair, the town changes into an exciting hubbub of tourists and collectors alike, all eager to see what interesting finds are on offer. Over 500 exhibitors travel from all over Italy to display their goods, and there are objects from all periods available, in all manner of styles and designs. Among the vast collections of objects on offer, you'll come across not only paintings and furniture, but also jewellery, carpets, clocks, toys, books and all sorts of speciality goods. There are even several furniture restorers available. It really is a market for everyone, with every taste catered for.
As well as the numerous stalls, there are around 100 little shops which are open all year round, so you can have fun exploring those too. The fair is spread out over several streets and piazzas, including the Piazza San Francesco and Corso Italia, as well as lots of little side alleys. In fact, it's so big that you'll want to spend a whole day there, roaming around the huge number of booths. The market can be found only about 10 minutes from the station, so is really easy to get to. There will undoubtedly be a big crowd to follow too!
So, if you want an unforgettable shopping experience in Tuscany, then make sure you stop by the Arezzo antique market in 2013. This truly is an antique paradise, for connoisseurs and bargain hunters alike. Take advantage of our great last minute villas in Tuscany, and start planning your bargain hunting trip now!