Taste the Beauty of the Val d'Orcia
21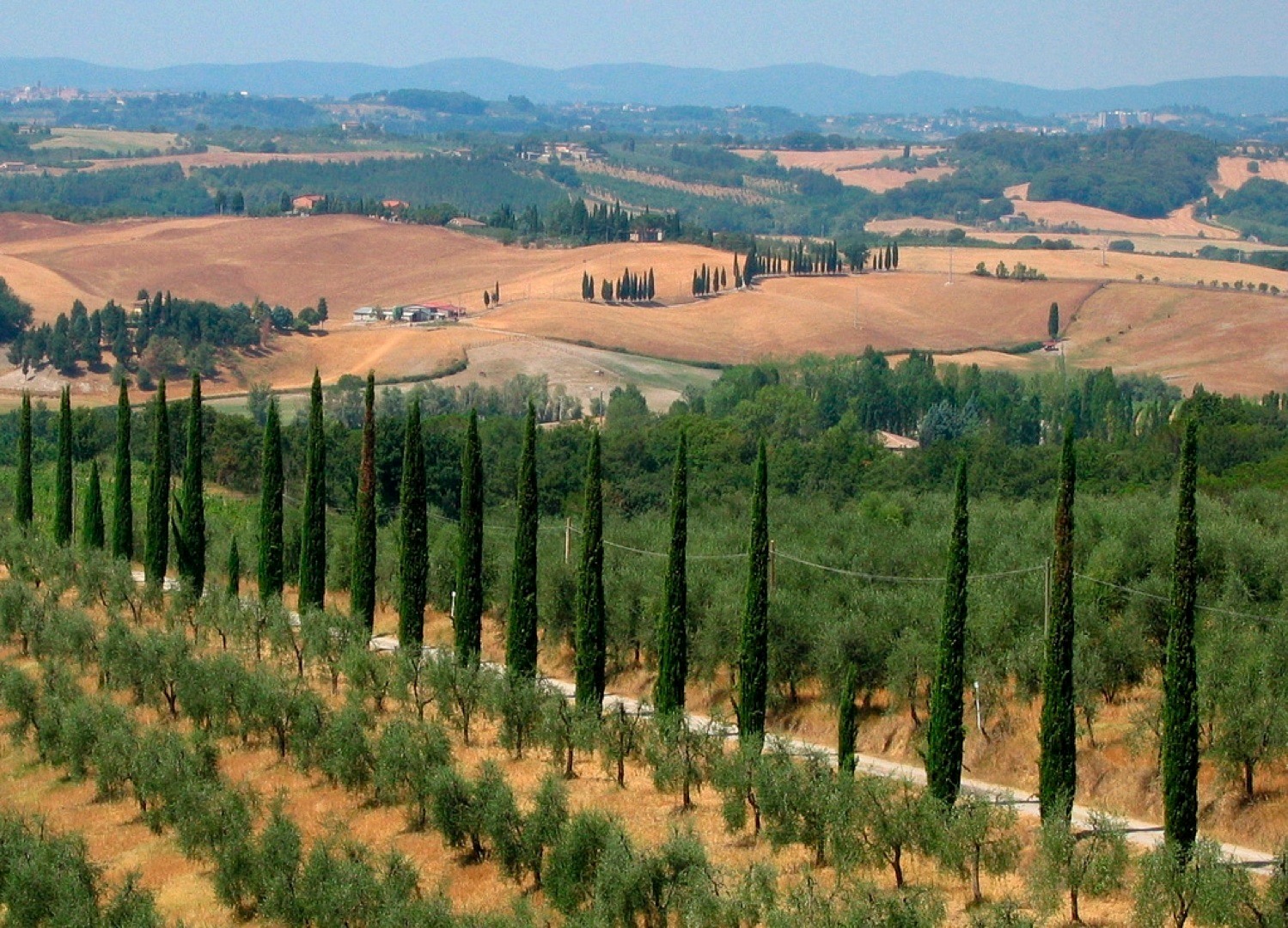 As you travel southwards from the historic city of Siena, you'll come across one of the most beautiful areas of Tuscany: the Val d'Orcia. With its endless rolling hills and small, picturesque towns, it's easy to see why this area has been added to the UNESCO list of World Heritage Sites. And with its warm, dry climate, it's also the home of the famous Brunello wine, known as being one of the best wines in Italy. We have a selection of beautiful holiday villas in Val d'Orcia itself, many with outdoor pools, as well as holiday apartments to rent in Siena, so you can easily find your perfect accommodation in this stunning part of Italy.

In the midst of the stunning Val d'Orcia region, lies the small town of Montalcino, perched on a hilltop and inhabited since Etruscan times. Home to authentic Sienese architecture and medieval walls, this settlement is surrounded by Brunello vineyards. This famous red wine is made exclusively from Sangiovese grapes, which have been given the local name Brunello, meaning 'little dark one'. Produced by around 200 winemakers, mostly on relatively small family estates, this high quality red wine is in possession of the prestigious DOCG rating.
If you fancy tasting this delicious wine, then you can take your pick from a large selection of wine tours which are available in the area. Try Scenic Wine Tours in Tuscany for a great Val d'Orcia wine tasting tour, including a visit to Montalcino. You'll visit a local family winery, have a tour of the cellar and vineyards, and get to taste a huge selection of Brunello wines and even some Super Tuscans. Lunch is also included in this tour. Tours in Tuscany also do guided and self-guided tours, consisting of visits to wineries, tasting sessions and lunch in a charming trattoria in Montalcino.
If you fancy going it alone, then grab yourself a good quality map of Tuscany, and take to the road. Make sure you pay a visit to Montepulciano and Pienza, as well as Montalcino, stopping at wineries (such as Banfi, Barbi and Poggio Antico) along the way. The best time of the year to go is in the Autumn, as the vineyards are at their most beautiful and the weather is fresh yet warm. Head out either in the early morning or late afternoon, when the sun is lower in the sky, to get the best views of the wonderful surroundings.
So, whether you pay a visit to this charming region to enjoy the wine, or simply to enjoy its distinctive aesthetics that have inspired many artists for centuries, the Val d'Orcia is definitely not to be missed. With numerous holiday villas in Siena and the surrounding area, you can base yourself right in the middle of this incredible part of Tuscany, and discover true relaxation amongst the vineyards, olive