Your perfect Tuscan Villa Wedding
20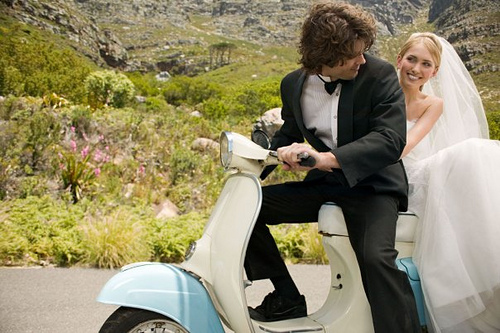 Are you contemplating getting married in Italy? If so, then why not choose a charming wedding location in Tuscany? Known for its picturesque countryside, variety of tasty wines and delicious cuisine, there's no better location for your big day than in this beautiful region of Italy.
Getting married in Italy, and particularly in Tuscany, really is a dream come true, and therefore it's simply perfect for one of the best days of your life.
Amongst the rolling hills, vineyards, olive groves and gardens of Tuscany, you can create a stunning, relaxing environment in which to declare your love to that special person in your life. You can choose an ideal Tuscany wedding villa from the many that we have available, located all over the region. There are so many possibilities, including luxury, fully staffed villas, and gorgeous converted Tuscan farmhouses, where you can experience real, rustic charm. With all tastes catered for, you can rest assured that your wedding location will be absolutely flawless, and exactly what you want.
With so many couples choosing this charming region in Italy for their wedding day, there are plenty of Tuscany wedding ideas to play around with, in order to find the perfect theme for your own wedding. As Tuscany is known for its beauty and tranquility, why not take inspiration from the great Tuscan outdoors and the rustic surroundings, and create a calming, natural environment for you and your guests? Think charming gardens, wooden tables loaded with delicious antipasto, lanterns and candles creating a subtle glow as the sun sets and your guests relax and unwind.
Take the beauty of this green and peaceful region, and mirror it in your wedding celebrations. Why not choose earthly tones and subtle elegance to create a dreamy ambience? Whether you fancy an indoor or outdoor celebration, one of our Tuscany wedding villas will provide the setting that you desire.
Tuscany is also known worldwide for its incredible food, therefore you know that you'll be getting fresh and tasty dishes for you and your guests. Italians always eat what's in season at the time, so you'll definitely be getting the best on offer. The region is also synonymous with great wine, and you'll find some wonderful varieties here, including many DOC and DOCG wines. The difficult part will be choosing which one you like best, so why not spoil your guests with several local varieties?
But whatever food, drink or decorations you want for your big day, make the decision to choose a wedding location in Tuscany. When you're standing there, waiting for your loved one in the grounds of your rustic farmhouse, basking in the Tuscan sun and enjoying the unspoilt, natural environment that surrounds you, you'll know that everything is just perfect. There will only be one more thing left to do…
The picture has been kindly taken from buccellaassociati on Flickr